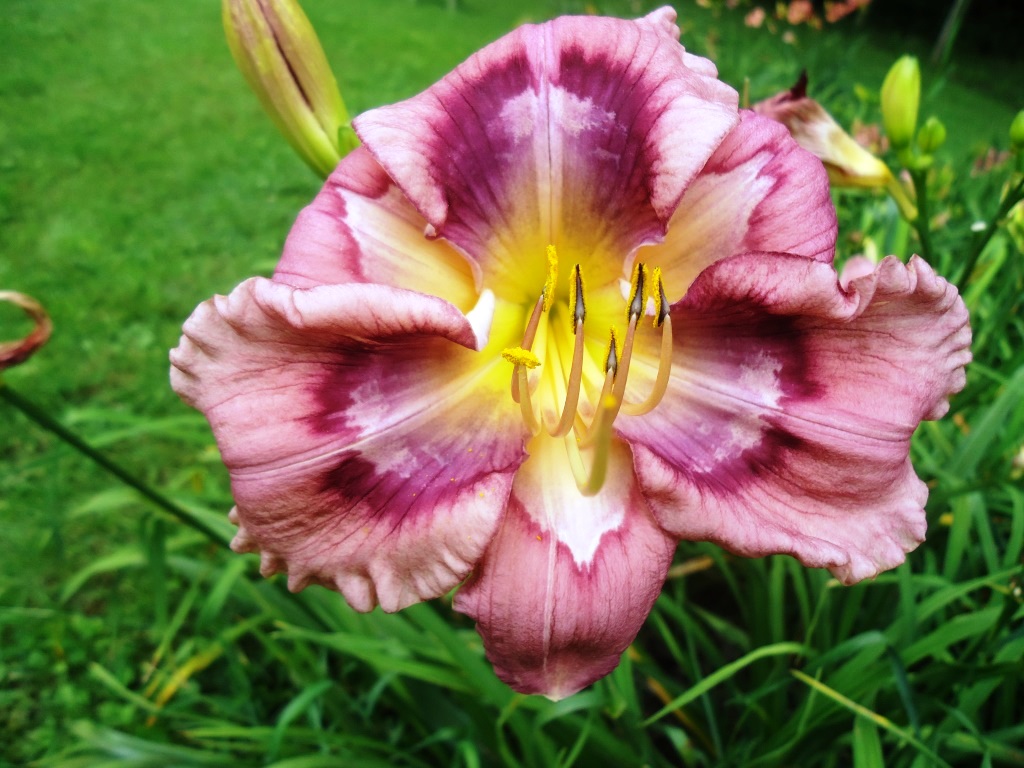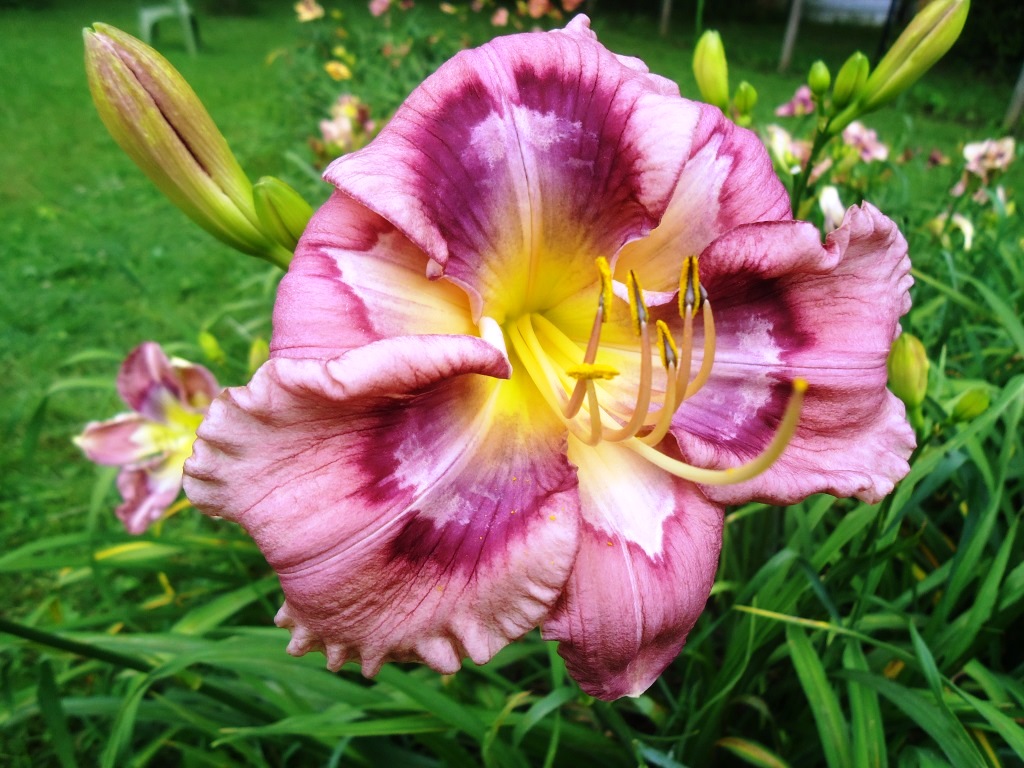 "Faerie Storie Dopey"

(2016 Faulkner)--Diploid 4" flower...33" tall

As you might expect 'Dopey" is not one to set trends or break out of his shell. He's a follower, clumsy and laughable. However, this Dopey is the tallest of the collection at 33 inches...opens wide and beautifully, has so many colors and it outstanding in the collection.Dopey is a full sib to last years introduction named "Angkor Wat" and has similar characteristics, is a bit taller and is a beautiful daylily. Who knew Dopey could be so animated?